Eporner Homemade Review
~ Pros ~
Over 644K homemade XXX
Regular uploads
Unique content
~ Cons ~
❌ Bleh site design
❌ Pop-up ads
❌ Mostly wack quality videos
❌ Short videos
❌ Direct downloads disabled
Eporner.com Homemade
Eporner has always sounded like an unknown brand of electronic cigarette of the sort someone put together in his garage and which you just know is gonna blow up in your face the second you take a puff! It's good enough to have done tremendous work draining the cocks of the sons of men and while it is not my favorite XXX site by any means, I do love its persistence in the porn world.
Anyway, here's my Eporner Homemade review. Yeah, a review of Eporner's Homemade XXX collection which has over 644K videos of amateurs fucking themselves and getting fucked with cocks that don't want to hear anything about pussies being too tired to open up and slather them with juice!
Homemade Porn In E Minor!
Eporner has a lackluster homepage design. The colors used are terrible and the whole thing is as attractive as a load of fresh shit left in the toilet bowl for you to flush!
There is a Day mode though and it looks miles better than the default Dark mode. So, once you are on the site and your eyeballs are suffering from the wacky nature of everything, just click the Day mode option at the top middle of the page and you get a white background color that helps conceal the worst of the atrocious page design and coloring.
Next to the Day and Light mode options are the Language, Log in and Register tabs. Only 8 languages are supported, English included, and getting a membership card is free. Your cock however might not agree to membership being free and that is because it is the organ that has to pay a steep price for being taken to porn sites like this!
Now, the Homemade XXX section has a brief description atop the page, plus some more of that at the bottom and there are a few main sorting options I will go into later. To the right is a vertical list of categories and above this is an option that allows sorting content by homemade, professional, and all.
The main sorting options include Most Recent, Weekly Top, Monthly Top, Most Viewed, Top Rated, and Longest and each does what it says on the tin. In case you are wondering, the longest video here is a cam show recording that runs to 398 minutes. It was recorded over several days and shows a petite and astoundingly cute Asian acting nasty enough to make a Lego brick sprout roots and taking monster plastic dildos in her perpetually wet, pink, and delish-looking slit.
And oh, while you are on the site, better check out the Pics & Gifs tab. It has images and Gifs of both amateurs and professionals in action and a good number of the images there are wallpaper material. The site Community tab is worth checking as well, as it is where you can see the most active user profiles, latest posts and comments, and that sort of thing. Sadly though, you cannot subscribe to the feed of members, and sending them private messages is out of the question.
Milking Boners On Eporner!
Like I said, there are over 644K homemade porn videos here, plus a good number of image galleries and Gifs covering that same XX genre. That's an impressive collection and something worth wasting dollops of hard-to-come-by Vaseline on!
I love the content thumbnails here. While they are not the most glossy or attractive, these rectangular creations have loads more detail than most, with the quality, runtime, title, number of views, rating, and name of the uploader being indicated. By uploader, I mean the Eporner member that took the content file from his PC or mobile and uploaded it to Eporner's servers. Content thumbnails here also have preview features and the average quality seems to be 480p, with the average runtime being under 10 minutes.
Care for some sample titles that make your cock grow and growl? Well then here are a few from the most viewed homemade XXX section: Everyone Wants To Fuck My Big Tits Girlfriend, Amazing Swingers Party, Real Hot 18-Year-Old Hookup, Nice Orgy At Home, Creepy Guy Fucks His Drunk Little Sister While Sleeping, and Bangla Girl Fucked. Bangla is shorthand for Bangladesh for those of you not in the loop and the Bangla Girl Fucked video runs to 22 minutes and is amateur XXX at its finest.
This video was shot in a small room with dingy walls and the two fuckers here did it on a thin mattress spread on the floor. The Bangla girl is gorgeous, with a smile to kill for, while her partner is a young male who wore a Rambo-like headband. They kissed a while before she sucked his cock, let him suck her breast, and put it in her. It was one hella video and I hope she didn't get into trouble once it was released and everyone saw what a fine slut she was.
Another video titled Hot Pussy 48 showcased possibly the most perfect pussy I have ever seen being fucked from the back. Like this pussy simply blows all others out of the water and is just the perfect color, and size and I can almost believe that any cock that falls into it gets bestowed with eternal life!
Now, video playback options allow tweaking the video quality and speed. There is a direct download button, but it does not seem to work. Videos also have a scene feature that can be used for playback navigation purposes. They lack dates though, but regular content uploads seem to be a thing.
What I Think About Eporner Homemade
Eporner Homemade doesn't exactly blow me out of the water so violently that my boner ends up lodged down the throat of a passing seagull! Still, while the site is nothing to write home about and has average quality content and sorting options, it has an ace in the hole in the form of 644K homemade XXX videos. That alone makes it worth some serious consideration from all cock owners whose one-eyed snakes transform into whirling cyclones anytime homemade XXX is mentioned!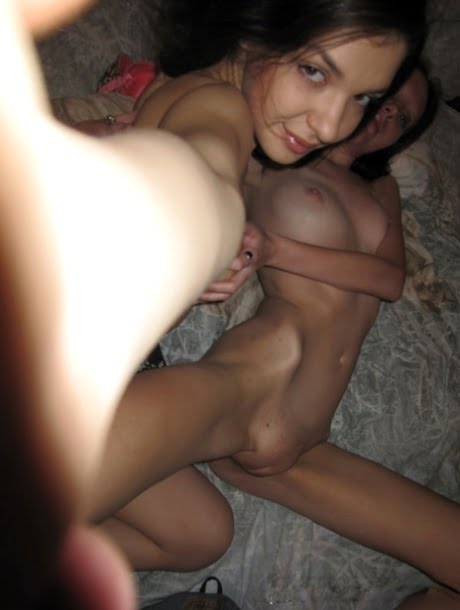 More Sites Like Eporner Homemade!
Amateurest
YouPornHomemade
XNXXHomemade