AdultChat Review
~ Pros ~
Free
Almost no ads
Juiced up with user options
Multiple chat rooms catering to different fantasies and kinks
Dope user customization options
~ Cons ~
❌ Can feel a little overwhelming
❌ Not the most polished site
❌ Inactive blog section and an almost-deserted forum
❌ Too few members
AdultChat.net
Heard of cam sites like Chaturbate? On sites like that, you can watch fellas, sluts, and couples, pounding their genitalia to bits. Something similar happens on adult chat sites like AdultChat. On AdultChat, rather than being entertained by adult performers who are paid with tokens, everyone can become an adult performer and entertain each other with dirty talks and video sex performances. Hell, adult chat sites are notorious for being packed with fellas who like to touch themselves down there more than most and these sex freaks could teach you some new tricks on how to bend your boner past 90 degrees!
Here's my AdultChat.net review. Read it and weep, or give up your dwarf porn collection!
Adults Are Nasty Cock Holders!
AdultChat likes it simple and its page design is clean, colorful, and uncluttered. The homepage is white with red accents here and there, plus images of sexy ladies in lingerie and text explaining what this chat site is all about.
This is not the prettiest or most detailed homepage I have seen and there's a certain amateurishness here and there that's impossible to miss. But on the whole, the fuckers who run this site got a homepage that's as solid as the first block of turd that comes from your ass on the third day after you are done eating the hardest crackers in Alabama!
Now, the top of the AdultChat.net homepage has some main tabs like About Us, Sex, Chat, Blog, Forums, Chat Rooms, Chat Safely, and Guide, with the latter being a detailed FAQ. From the varied questions and answers there, I learned that AdultChat is as free as air, does not store the messages members exchange with each other, does not allow VPN use, will not tolerate child porn and other stuff.
The Chat Safety and Chat Rules tab does what they say, and yeah, there's a forum in the Forums tab. The aforesaid forum is however on the very small side with 1,065 members, none of whom seemed to be online during this review. Perhaps they were of wanking with their sisters and the family dog! The Blog section is similarly skeletal, with just 3 blogs, the latest of these being from March 2020.
The rest of the main tabs do what they say, and there's a Chat Now button in the Sex Chat section that you click to get your dirty talks with other fellas and sluts underway. Tapping this button takes you to a new page on which lounges a fab slut with an even more fab butt. Forget her perfect bedroom eyes for a moment and click the Register Now link. Them fuckers on AdultChat will then send a special PIN to the email you used to register, and this will be used to verify your account. That means you better not use an email you do not have control of.
Adults Who Want Chatty Dicks!
Now, once you are registered here and logged in, you get a new screen filled with chats from what looks like hundreds of people. Yeah, it is not one-on-one chat here, with everyone free to say their mind on any topic. If you like what anyone writes on the public chat page, you can click on their profile icon to view stuff about them like what they do, who their friends are, when they were last seen on AdultChat.net, and things like that. You can also chat them up via private chat.
On the chat screen, your profile information is available when you click the first user option at the top right of the page. Options there let you upload images, edit your profile, tweak your sound settings and theme settings, and loads more. Other user options at the top right of the page include a notification icon, a friend request icon, and a message icon.
Over on the top left is a trio of horizontal bars. Below are options that let you see who's online, away, or busy. You can as well utilize available options in that location to post stuff on the walls of your friends, check out site news, video chat at CooMeet, see the highest scorers at the quiz quest and consult a Help section that has information related to how to edit your profile, add friends or send friend requests, private message others, and check out notifications, chat rooms and chat commands.
That's not all of it though. Another trio of horizontal bars are at the bottom right of the chat page. Due to the location of this user option, overlooking it is easier than it should be. Clicking the trio of horizontal bars will bring up a search bar at the top right of the chat page, plus a long list of rooms that you are free to hang out at. There's an Indian Sex Chat room, Quiz Room, Staff Room, Gangbang Sluts room, Gin in the Gutter room, and lots more.
A few of these rooms are locked up and require a password. The aforementioned search bar does not have advanced search, but you can search by name, sex, random, newest members, last active, user name, and rank. Most rooms are largely empty though and you can feel bored with everyone yakking about whatever they are passionate about and not all that interested in hearing what you and others got to say.
I would say this adult chat site is easy enough to understand and use. However, user options are confusing and more numerous than necessary. There should be a better way of making them less confusing and overwhelming.
What I Think Of AdultChat
This adult chat site simply does not have that wow factor that makes you so high you would gladly accept being deep-throated by an Arabian stallion that has the kind of horse dick fit for pounding sand into glass with! AdultChat is okay enough, but it just doesn't move me.
If you are looking for a place where you can chat up some fellas and a few sluts, this adult site could be it, but that is not something worth betting on.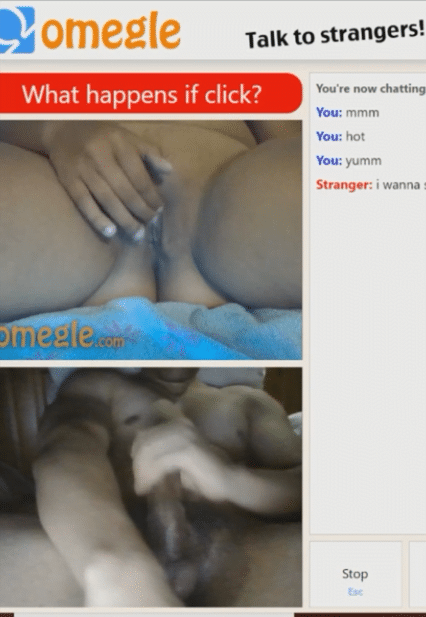 More Sites Like AdultChat!