DirtyRoulette Review
~ Pros ~
Simple site design
Helpful filter function
Easy chat feature available
The basic features of the site i free to use
Straight up a adult chat site for horny adults
~ Cons ~
You gotta use your credit card to unlock all the top features
Chat feature lacks colors and other extras
No volume control
DirtyRoulette.com
Sex chat sites are not a new thing. We have been to quite a few over the years, spending weekends online meeting babes from all over the globe and getting to see how wet the slit between their legs can get.
If you are into the sex chatting scene, then a site like DirtyRoulette.com should be familiar to you. It is not the prettiest or the best, but its name is so unusual we are sure you will remember paying it a visit.
Anyway, we took it apart over the weekend. Here's our impression.
The Dirty Side Of Roulette
There is no roulette playing at DirtyRoulette. It is a cam site where you get paired at random to people, most of whom turn out to be dirty old men who want you to see them twiddling with their wrinkly penises.
As you might expect, the homepage is a basic but colorful affair. There are sign in and login tabs, plus options to interact with people of a particular country or gender. Other tabs are the start, stop and girls tab.
To begin chatting, you merely have to click on the gender you identify by and click a box that states you have agreed with all specified terms and conditions. If you are unfamiliar with how the site works, a detailed description is on the homepage and you merely have to scroll down to read this.
Now, once you have clicked on your chosen gender and the terms & agreement box, another warning that tells you the site is for adults is shown and you have to click the I Agree box to show that you are aware of this and it is no skin off your nose.
Next, DirtyRoulette will ask to make use of your computer camera and microphone and you have to agree to this. If not, you can just chat by text, but that is not ass cool as video chatting.
Once the camera and mic are activated, the site will pair you at random with other people. When we logged in, we were paired with four people in succession. One was from Montenegro, while another was from New Zealand. All were men and two of these guys were busy wanking.
Trying to set our preference for just girls and these from North America only got us requests to register. We resolved to register and chat with babes for free.
The registration process was smooth, but our attempts to filter who we wanted to chat with ended in failure. It turned out that to activate the gender and nationality filter, we needed to cough up $14.99 monthly if we were paying for 16 months at a time or $19.99 monthly for just a month.
We could also have opted to pay $6.99 weekly. The money spent assured an ads-free experience and more. Why this was not stated up front is what we don't feel all too happy about.
What We Think
This is a free video cam site for those who like to see horny guys jerking like they mean to beat their cock to death! If you want more, dip into your wallet and put on a cheerful face, for you are about to see some sweet babes who want you to dive onto their pussies and suck this dry!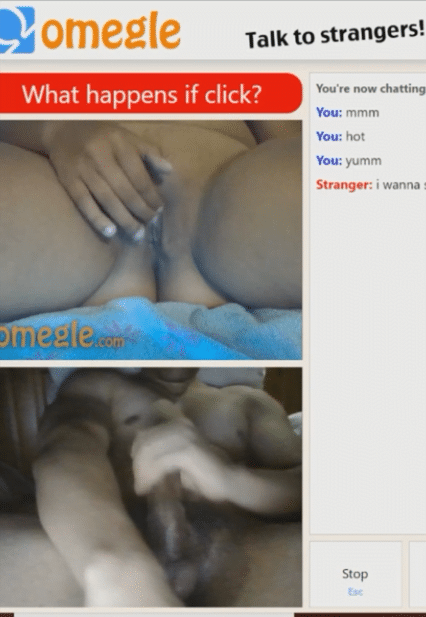 More Sites Like DirtyRoulette!