GifsGoneWild Review
~ Pros ~
Original amateur porn GIFs
New posts everyday
Thousands of porn GIFs
Lots of softcore porn
Lots of beautiful ladies doing solo
Tons of porn clips
~ Cons ~
❌ Not very many updates
❌ Obscene rules
GifsGoneWild.com
We have surely heard about GIFs, but no one told us they can go wild and nasty! Oh well, we guess there's still a lot we have yet to learn about the world and the cumming things in it!
One thing worth knowing about the world is that there's a porn GIF site known as GIFsGoneWild where folks share GIFs of themselves doing the nasty and sampling varied penises and cunts. The site is the headquarters of amateur content and some of what you see there can make you want to wash out your eyes with bleach!
Feel like joining up, creating and uploading GIFs of you boning that cute lady down the hall? Then read our site review and know if GIFsGoneWild.com is what the fapping doctor ordered!
Time To Go Wild With GIFs!
From our research, GIFsGoneWild came into being back in 2012 and since then has been growing at an impressive rate. It has around a quarter million members and this helps make content uploads a regular thing.
The site is quite nicely designed, with the provided black background being as stylish as sin and helping ensure that browsing through content on lonely nights will not afflict folks with eyestrain. There's a search bar to the left of the page, plus login and registration options. Registration is free, though you might want to give us a few pennies for nothing at all!
Also present at the right of the page is a big red Upload button. Of course, only site members can upload stuff. Lucky them!
The main tabs here consist of the Categories, Explore, and the Don't Jerk Alone tab. The latter tab hooks you up with some hot chicks on another site.
Like any serious site, GIFsGoneWild has a trainload of categories on hand. These range from Cartoon, Anal, Amateur, Arab, Babe, Big Dick. BDSM and Fingering to Rough Sex and Fetish. There's an entire page of these categories and you get to explore this by punching the Categories tab.
Now that we have gone through the tabs, it is time to tell you what's on the homepage. The homepage has porn GIFs aplenty. Their title, views, uploaders, and categories are listed. These GIFs all play by themselves once you start scrolling down the page and the sight is absolutely erotic.
Options to connect to the site on social media and download their app can be found on the bottom of the page. Get bottom trawling and find these.
Time To Go All Wild!
GIF's are normally too short to move us, but the content on the GIFsGoneWild homepage did get us panting more than a little bit. Sample homepage titles include Alexa Pearl Really Knows How To Give A Tit Job, Bigger Than You Thought, Sexy Milana Shows Off Her Perfect Titties and Oil And Perky Breasts.
There are no options to download content and they do not play in slideshow format as we would have liked. Basically, once you are done drooling on any GIF, you can either go back to the homepage or chosen category or take your pick from a selection of similar content arranged all over the page you are on.
Content sharing via social media, email and even SMS is possible, but only members can rate stuff.
What We Think
This is one classy site, with high-quality GIFs. Regular content uploads and a diverse category of fap-worthy content all make this site a beast that cannot be ignored. Cum to GIFsGoneWIld and set your cumming mind free!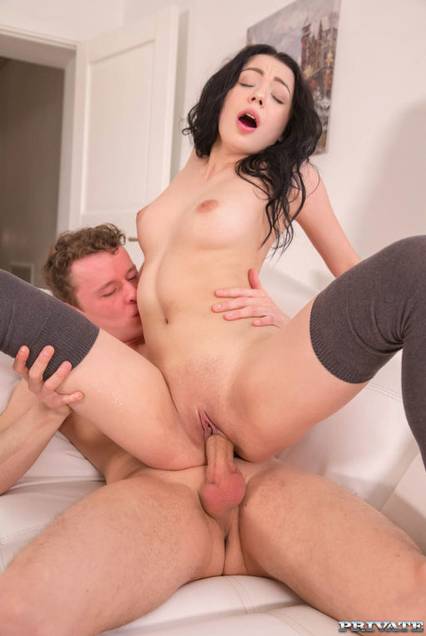 More Sites Like GifsGoneWild!