r/HomemadePorn Review
~ Profesionálové ~
Looks swell and unique
Has nearly 150K members
~ Nevýhody ~
❌ Too many inactive members
❌ Poor viewer engagement
❌ Too many restrictive rules
❌ Infrequent updates
❌ Doesn't actually host content
r/HomemadePorn
Reddit, as I have always said, has something for everyone. Whether you are horny, angry, curious, hungry, or sad you can always count on finding something there that will make you laugh, get you all educated and informed and let you see the sweet and tender side of things. It is the biggest stress reliever in my universe and if you aren't a member you should be soonest.
The Real Homemade Porn subreddit is all about amateurs doing their thing without caring much about stuff like proper lighting, good sound effects, and awesome video quality. It is only one of the many subreddits dedicated to homemade XXX, but that won't stop me from penning this Real Homemade Porn review. So, tuck in and prosper!
Orange Is The New Sexy!
Real Homemade Porn comes out swinging right from the get-go and that shows they are serious about being the kind of subreddit that the UN will soon mandate all single fellas to exclusively fap to! They distinguish themselves and get my respect by making their subreddit look different from the rest. This was done with a background of bright orange and that is important because not too many subreddits take the trouble to tweak their page and look different.
Of course, all subreddits look the same because Reddit does not allow drastic changes in their appearance and function. But some of these subreddits do take the trouble to appear different and that's done by either switching the background color or putting out background artwork that reflects the subreddit aims and objectives, or what they deal in.
Anyway, apart from the orange background color, the Real Homemade Porn subreddit has the same look and features as its other brethren. The user options and site features are all in the usual places and if you have ever used Reddit, then going to this particular subreddit and making your boner happy the most homemade and authentic way should be as easy as sinning with a virgin cunt in the barn when everyone is at church!
The About Community box on the right tells you what the site is all about and there can be found information about its membership and the date it was created, plus a Create Post tab that you can use to post content if you are a member. At the time of this review, there were 72 members online and a total of 149K members. That's not a very pretty statistic. This subreddit was also created on December 17, 2010, and I figure the dozen years it has been in existence should have been enough for its members to pass the million mark.
Now, below the About Community box is a list of cam sites and porn sites that cater to the amateur niche and below that is another box containing a very long list of rules and the dire consequences that awaits any wanker who breaks these rules. I am a frequent Reddit visitor and it is not that often that I come across a subreddit with as many rules as that found on Real Homemade Porn. I guess these rules are necessary to maintain sanity, but they go overboard in my opinion. Like no gay and lesbian amateur porn videos, as well as GIFs and images are allowed on Real Homemade Porn and that's something I find a little incredulous.
Real Homemade Porn has 5 moderators at the moment, with the newest hired 5 months ago and a few of the the oldest having spent 5 years doing their thing here. What OGs they are!
Homemade Ass Fucks!
Now, the top of this subreddit has a Join button and a notification icon. Joining up is as free as sin and clicking to activate the notification icon gets you notified every time someone posts new stuff here.
The top of this subreddit also has links to Efuckt and ThePornGuide, which is an amateur porn site and a porn review site respectively. Below is another Create Post option and the main sorting options. These are Hot, New, and Top and whichever you go for will reflect your priorities at the moment. A pull-down menu at the same horizontal bar as these sorting options also lets you tweak the page arrangement of this subreddit.
By default, the Real Homemade Porn subreddit has the hottest content on its page. That means the stuff people are talking about and relating with the most. If that's not to your taste, you can change to New or Top content and fill up the subreddit page with these. Sample titles from the Hot category include the following: Voluptuous Babe Got Interrupted By Friend, Teen German Girlfriend In Amateur Sex, I Made Him My Slut and Fucked His Ass, Teen Slut Eats His Balls and Ass Like A Greedy Cunt and Amateur Teen GF Fucked Blindfolded.
So, this is not the biggest subreddit by any measure. And because of that, content updates while regular does not seem to be a daily affair. I would say that new stuff makes it to Real Homemade Porn like 3-4 times weekly and while that's not so bad it's not that good either.
Furthermore, subreddit members do not comment often on posts. Like most posts had zero comments, while others had 1-3 comments. That indicates very poor viewer engagement.
Anyway, content is not posted on this subreddit. Like you can't watch content in this subreddit because all that's there is a link to them. You gotta open the link and watch the stuff on another site and that site is usually either XVideos or Pornhub. This kind of thing makes Real Homemade Porn an aggregator subreddit and that is not something I am fully on board with.
What I Think Of The Real Homemade Porn Subreddit
I had high expectations, but Real Homemade Porn shoved these expectations up my fanny and told me to take a hike or expect a fisting! Seriously, while the subreddit looks stunning, it simply does not perform to the minimum expected level and is a damn waste of time. But go ahead and bookmark this subreddit if you are ready to adopt disappointment and stress as your middle name!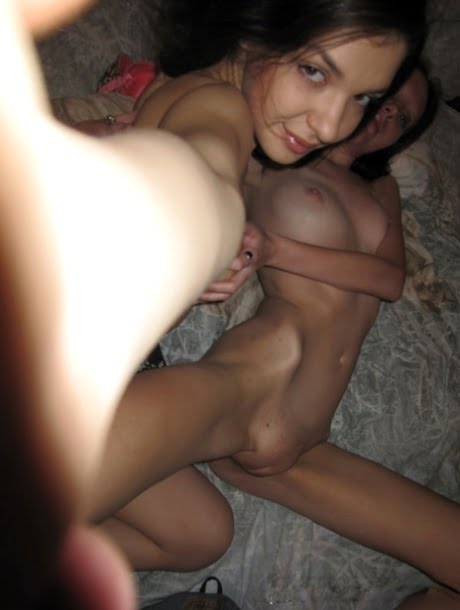 More Sites Like Reddit HomemadePorn!
Amateurest
YouPornDomácí
XNXXDomácí